Description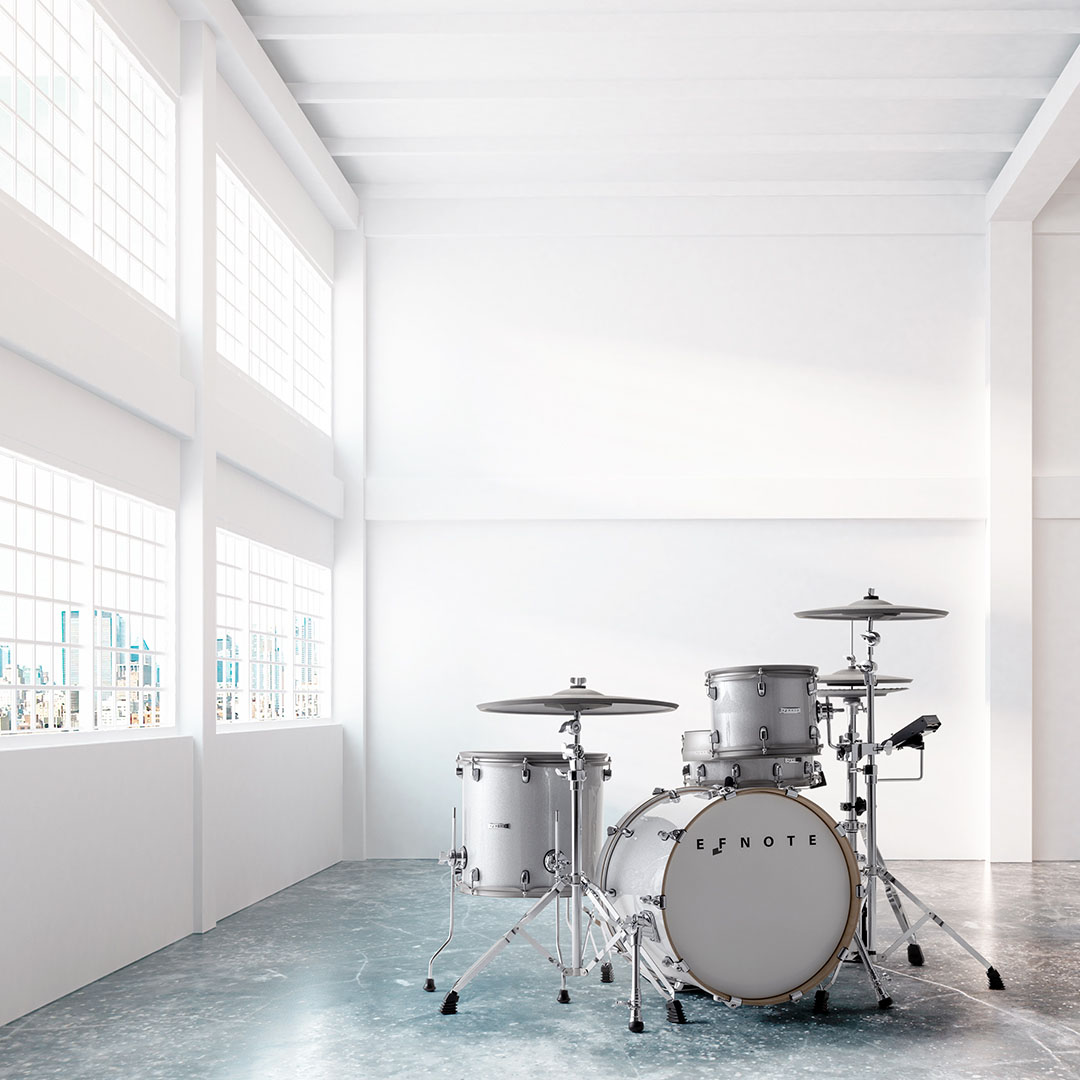 The Beauty of Proportion
The depth-caliber ratio is precisely designed to evoke the beauty of sound and appearance.
Specially customized the 11 x 8″ rack tom and the 15 x 15″ floor tom are one of the results of EFNOTE's uncompromising pursuit.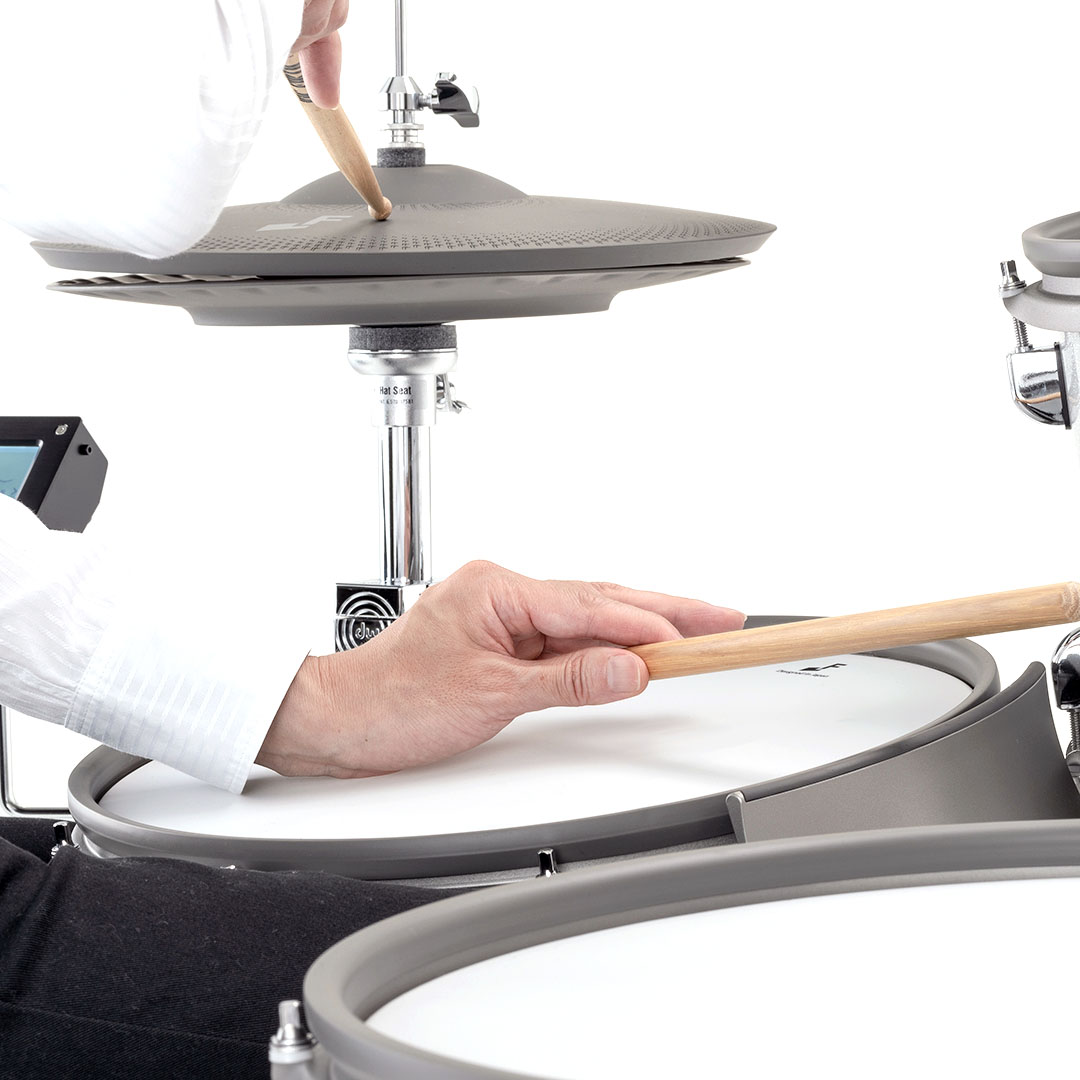 Advanced Sensing Structure
The sensor design optimized based on many years of experiences. It evens out the sensitivity and conveys the player's intention and dynamics without deterioration, to support perfect playabliity.
Touch and feel the new experience.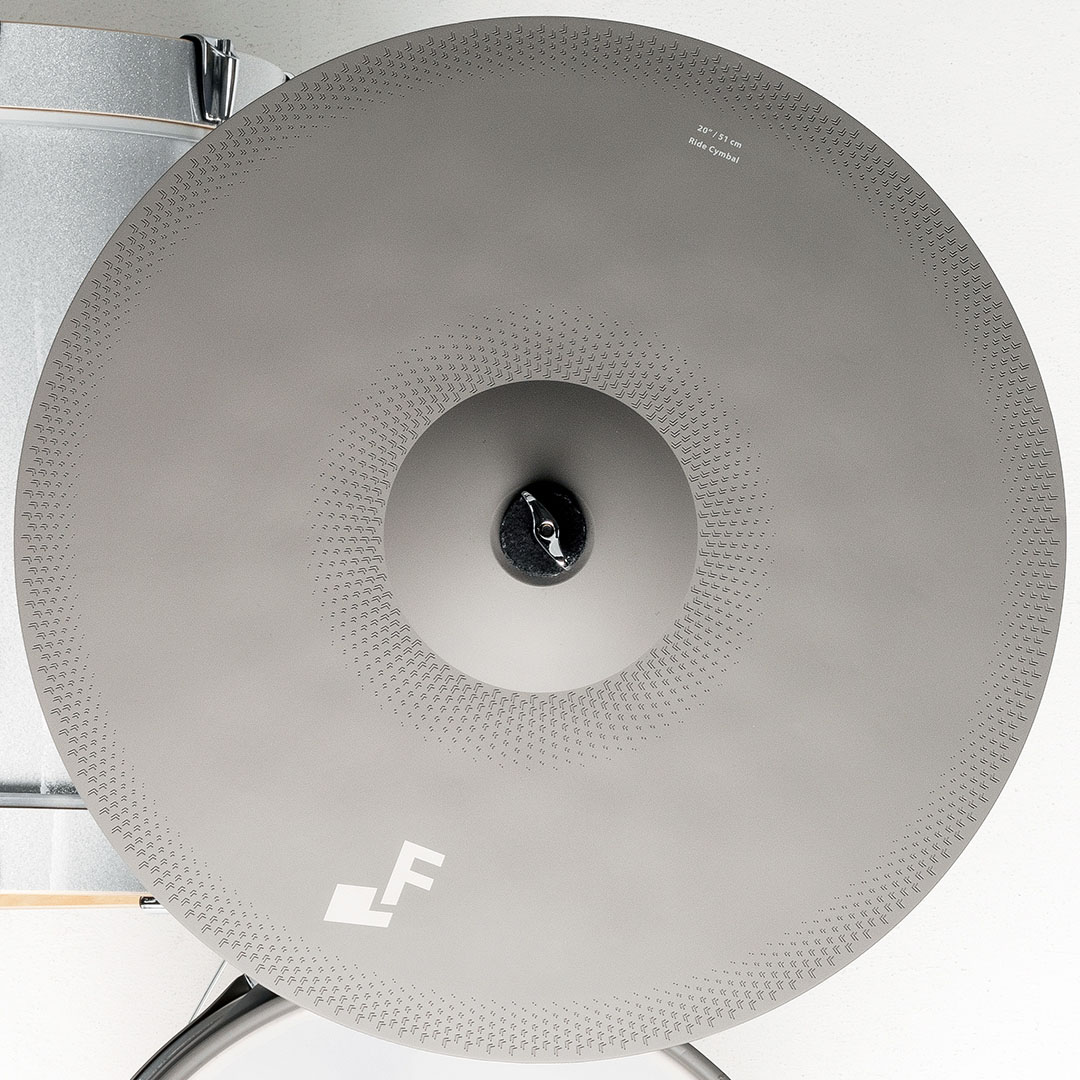 The 20″ Ride Was Born!
The ultimate comfort that the electronic cymbals have finally reached.
The 20″ diameter provides slow wobbling of edge and the quick response of bow/cup, and the uneven smooth surface that simulates a hammered cymbal makes sticks bounce naturally.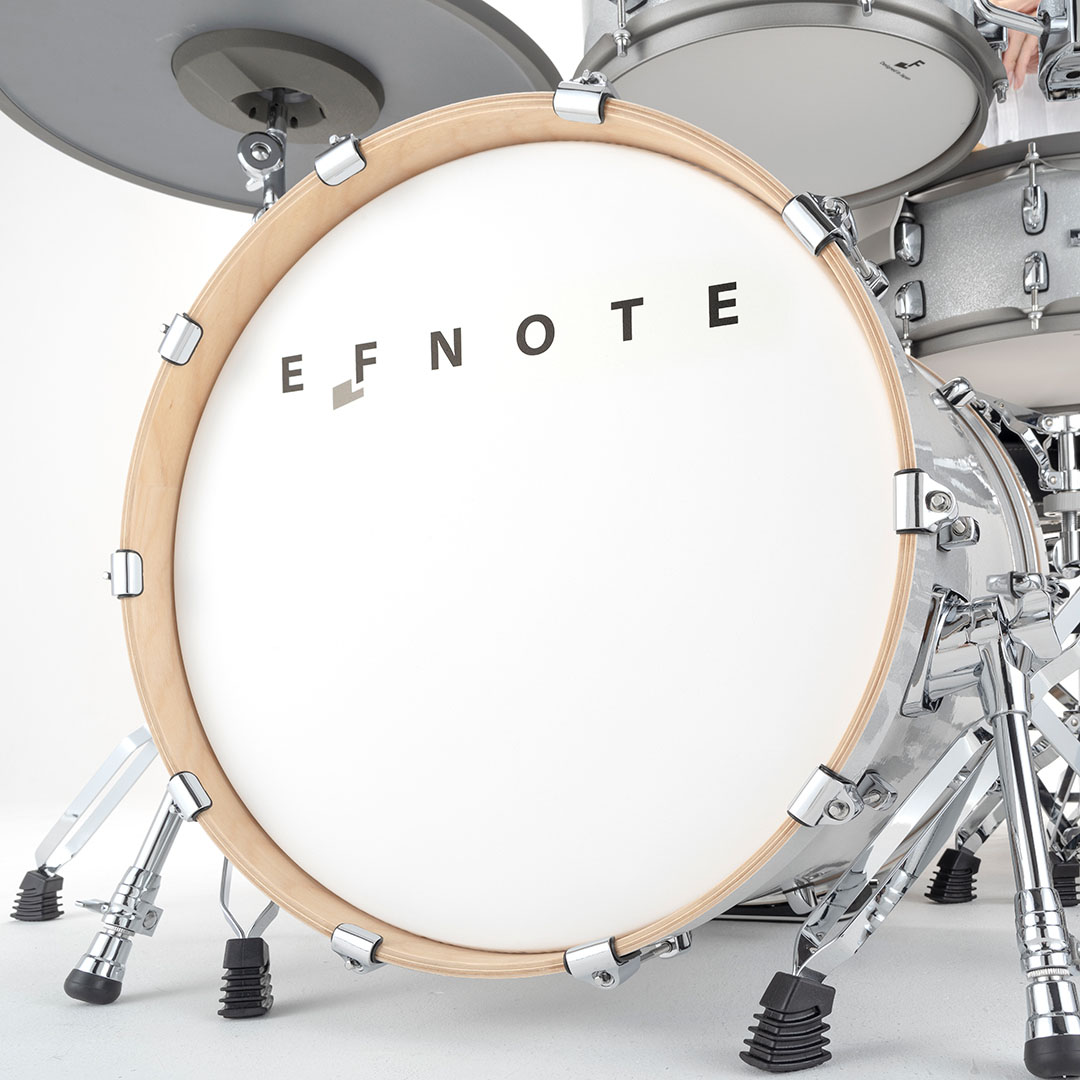 The Unwavering Confidence
The 20 x 15″ kick drum props the whole drum set on stage by completely absorbing impacts of the beater throughout the large head.
At the same time, its quietness is much improved over the conservative design with a small pad on the head.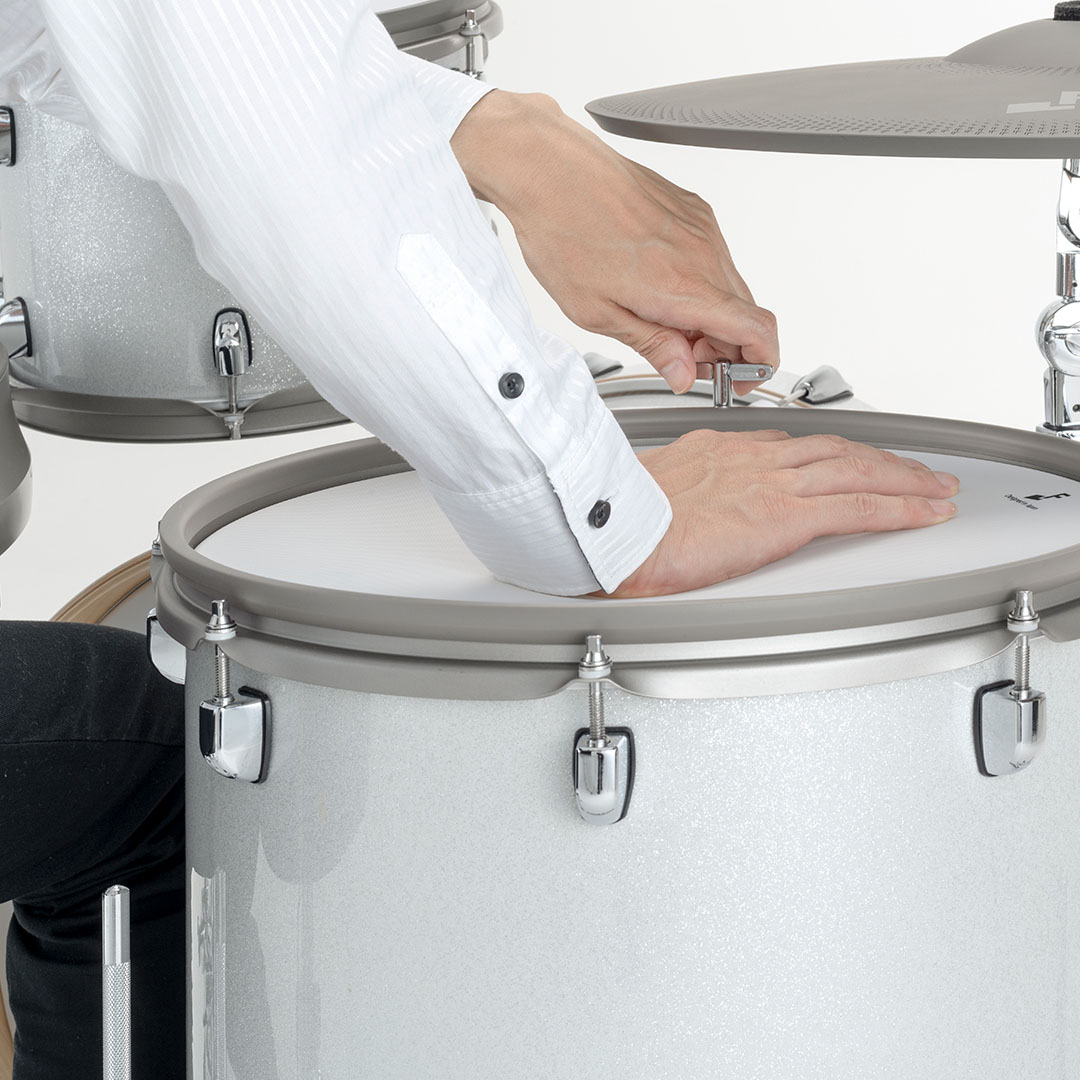 Experience the True Low-Rebound
The unique rebound of the acoustic floor tom that may stop sticks, achieved by the new 15 x 15″ floor tom.
We have achieved both the realistic low-rebound that was difficult to achieve with 14″ or less and stable sensing.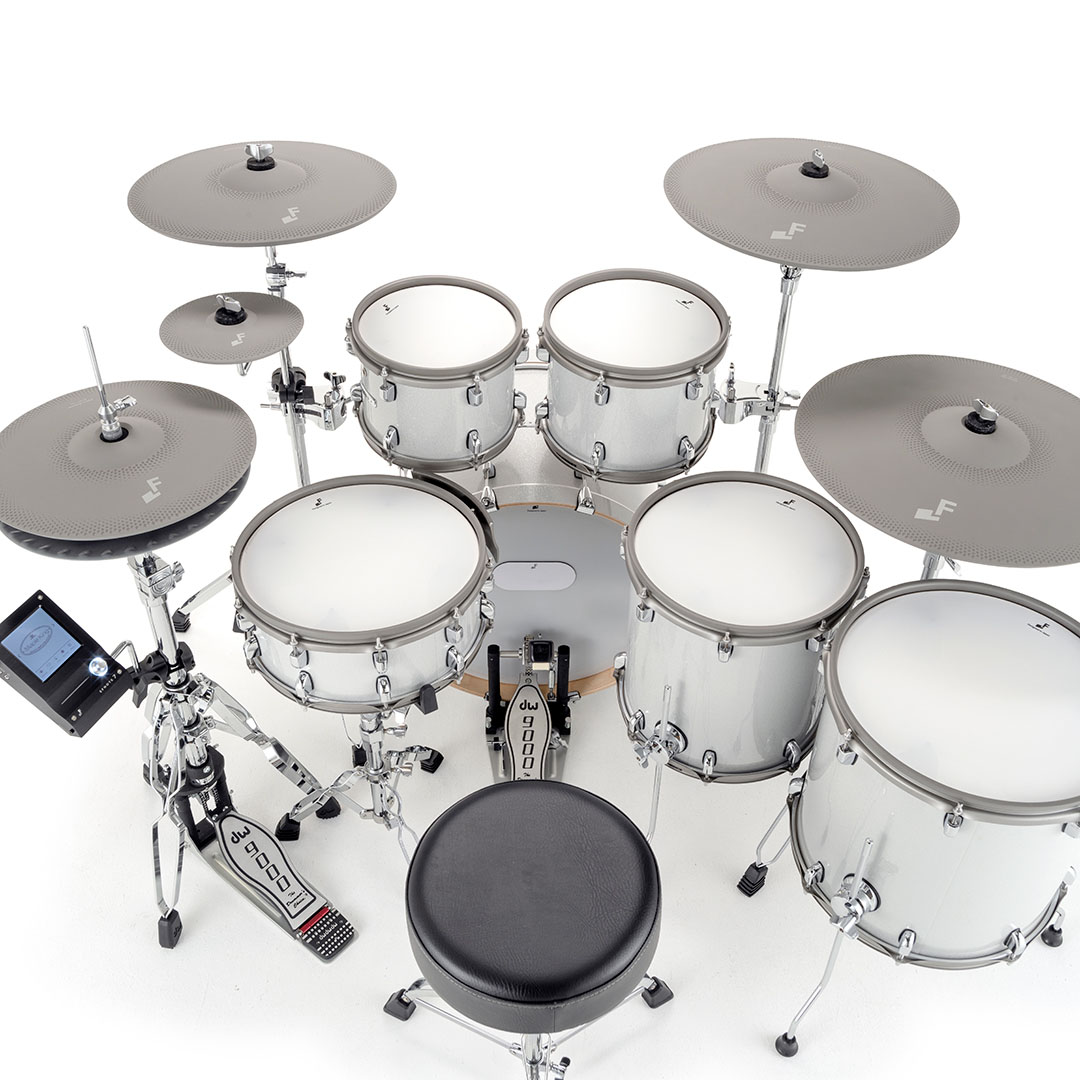 The Expandability for Customized Setup
EFNOTE drums are most beautifully expandable thanks to not only perfect pad compatibility but also excellent design uniformity.